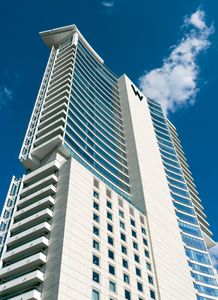 Rule Number 1: Ordinary Thinking will get you Nowhere.
The development of an idea takes more than mind and might; it takes vision. At Gatehouse, our goal is to identify and help create properties readily distinguishable from all others. We do this by gaining community insight. This includes investigative research, by collaborating with powerful, recognized brands to raise property status, and fostering social progress. Putting it simply: we envision something better AND different.
Rule Number 2: Success is Collaboration
What gives Gatehouse its competitive power? A team of diverse and talented professionals steeped in industry expertise: from financial planning to business investing, from architecture and construction to sales, marketing, and operations. Together, the Gatehouse team applies its exceptional intellect to every aspect of a project ensuring investors, developers, and consumers alike an enriching and satisfying experience.